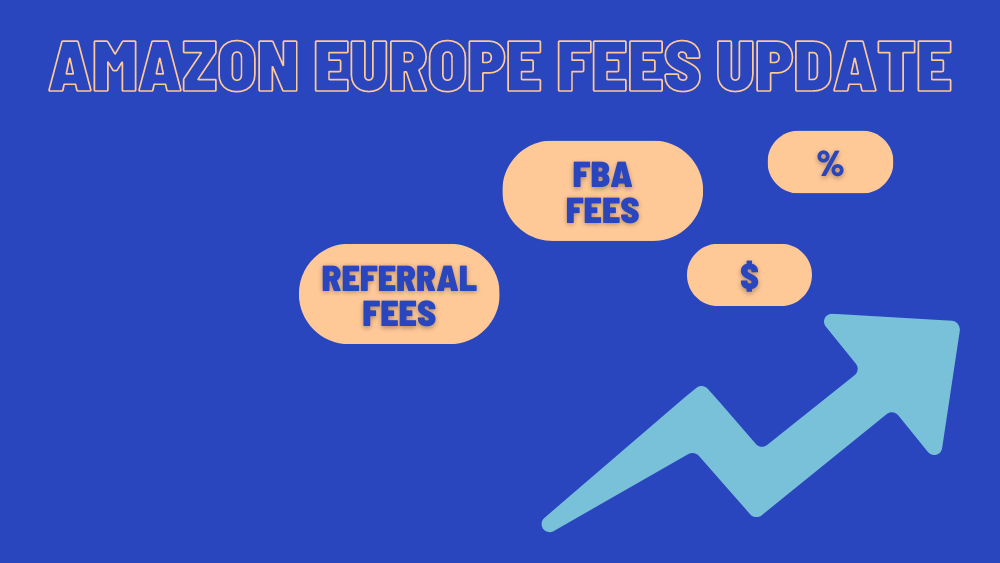 The recent press release from Amazon about updates to referral and Fulfilment by Amazon (FBA) fees has caused quite a stir among sellers. As we begin the new year, sellers need to understand the implications of these changes and how they may affect their business.
Referral fees
First, let's take a look at the referral fees. Amazon has announced that most referral fees will not change, but there will be moderate increases to FBA fees. However, some good news exists for sellers in the Clothing and Accessories category. The current referral fee promotion, which reduces the referral fee from 15% to 7% on the portion of total sales price greater than €45, will continue for items sold via FBA and Seller Fulfilled Prime. Additionally, starting June 30, 2023, Amazon will apply the referral fee percentage to the item list price provided by sellers using the VAT calculation service as currently applicable to all other transactions.
Changes in product categories
Another change to be aware of is that Amazon will recategorize certain select product types to their most suitable product category. This could result in adjustments to fees for the affected products, so sellers need to review the fee category guidelines to see if the changes impact any of their products.
FBA fulfillment, storage, and removal fees
Amazon has announced that they will make changes to align FBA fulfillment, storage, and removal fees with their underlying costs better. This includes adjusting fulfillment fees across domestic FBA, Pan-European FBA, and the European Fulfilment Network to reflect the changing costs of fulfillment, transportation, and customer service. Additionally, Amazon will offer a discount on European Fulfilment Network fees from the EU (Germany, France, Italy, and Spain) to the UK, and vice versa, for a promotional period of one year to help sellers sell between the EU and the UK.
Unit weight or dimensional weight?
Starting with the 1st of March 2023, Amazon will use the greater unit weight or the dimensional weight for all parcel size tiers. This is similar to Amazon's changes in 2022 when they introduced dimensional weight for all oversized products. Additionally, Amazon will increase the monthly peak and off-peak storage fees for standard-size products. Storage fees for oversize products will remain unchanged.
Aged inventory
One more change is worth considering: Amazon will increase the aged inventory surcharge for inventory stored between 331 and 365 days for all categories. They will also introduce an aged inventory surcharge for all categories stored for over 365 days.
Conclusion
All these changes may seem overwhelming, but it is essential to remember that Amazon is constantly working to improve its services and make them more efficient. By better-aligning fees with underlying costs, Amazon is able to continue to provide exceptional service and value to its sellers.
As a seller, staying informed about these changes and how they may impact your business is essential. One way to do this is using software like sellerboard, which can help you track your sales, expenses, and profits and provide insights into how these changes may affect your business. With the right tools and strategies in place, you can continue to grow and succeed on Amazon, despite the changes to fees.
Overall, Amazon's announcement of updates to referral and FBA fees may be a cause for concern for some sellers. Still, it's important to remember that these changes are being made to improve the overall efficiency of the platform. By staying informed and using the right tools, sellers can continue to thrive on Amazon.