Great news!
Now you can manage user permissions on your sellerboard account. User management allows you to grant other users access to your account. Each user will have their own login and password as well as, if necessary and limited access to the account, which you can configure.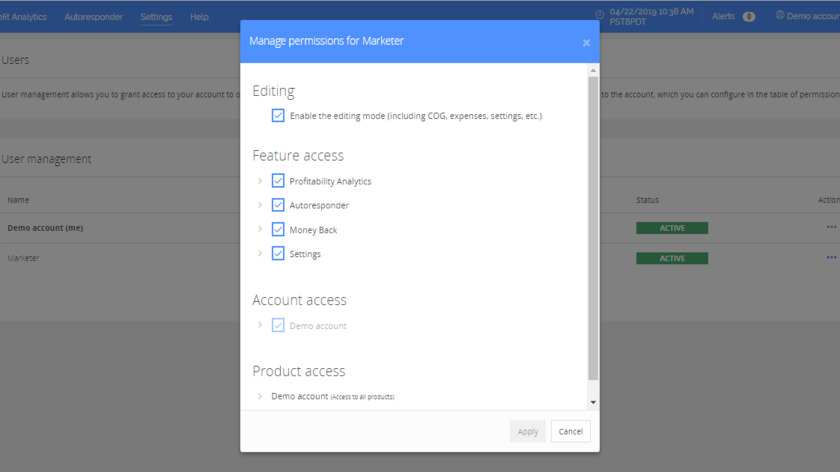 It is possible to restrict access to individual pages, accounts, marketplaces and even for individual products.
You can give access to:
– a partner, only for a specific list of products
– an employee (for example, to the logistics specialist), only to the "Stock" page, to plan the delivery of the next batches
– an accountant for viewing only – without the possibility of editing the data, etc.
To manage user-permissions, click on the Settings page and then click on the Users tab.
sellerboard is the most accurate profit analytics tool for Amazon sellers, Autoresponder and Money Back reports from $19 per month!
Use this link to register – https://goo.gl/Fu8iu6 and get 1 month of free access to all sellerboard's tools (autoresponder, profitability analytics service, and money back reports).